Runner-Up #1 The New 52 Futures End #5 by Ryan Sook
Future's End had many great covers over its 49 issue run. Ryan Sook did a number of the best ones and this one right here is the best of them all in my opinion. The Firestorm conflict from the early arc of Futures End is one of the more interesting arcs and this cover represents it well. Sook incorporates the Firestorm logo and the idea of the explosiveness of their power into a great piece.
Runner-Up #2: Saban's Go Go Power Rangers #1 by Dan Mora
I'm a childhood fan of the Power Rangers so a cover like this does appeal very heavily to nostalgia. Mora works in a lot of the elements of classic Power Rangers to draw in a classic fan like me. Everything is just drawn very well, the colors pop, and the layout is appealing.
Winner: Justice League #1 by Kevin Maguire and Terry Austin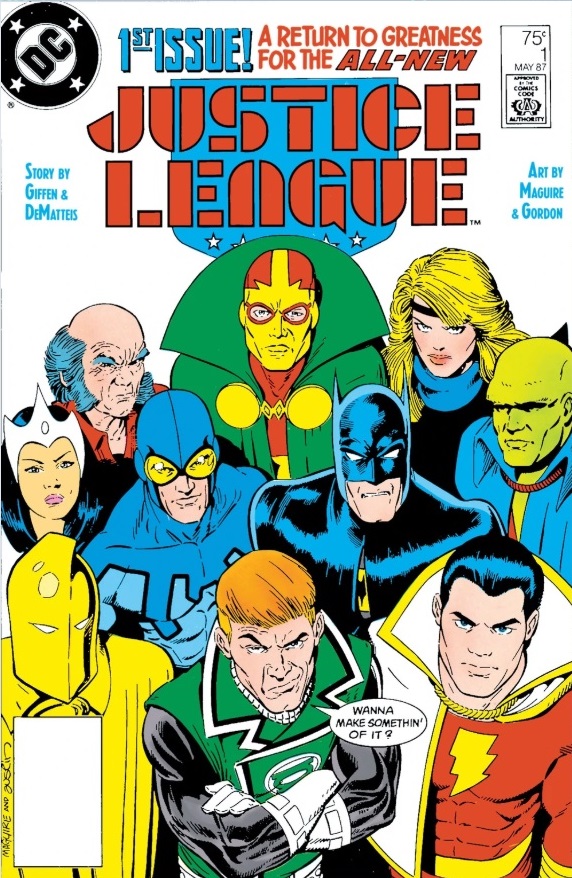 One of the most iconic DC covers, Justice League #1 has a ton of personality. This Justice League team formed right after the Crisis is one of its most powerful incarnations and this cover displays that. Guy Gardner has his classic line that's been parodied many times since, because it's something that wasn't seen a lot back then.